Additional Locations
$3.35 per personalization/change per piece. $3.35 per additional location.
Oversized Imprints
For larger orders and oversized imprints, please contact us for a quote. For most engraved drinking glasses, tumblers, and beverage holders: we are capable of full wrap-around engraving, and imprints over 3" x 3".
Plating
All trophies include plating and engraving for no added cost. We understand that some of our production descriptions are outdated and say otherwise.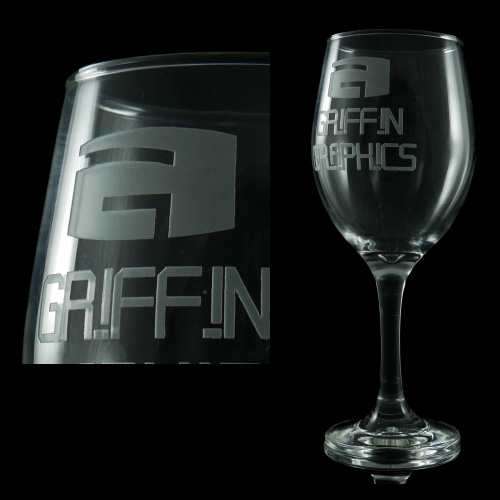 Deep Etch
Add Deep Etch for $4.00 per piece per location for imprints up to 3" x 3". This process relies on individual artisan skill and attention to create deep, smooth cuts in glass with superior clarity and feel. Each piece is sandblasted by hand to perfection.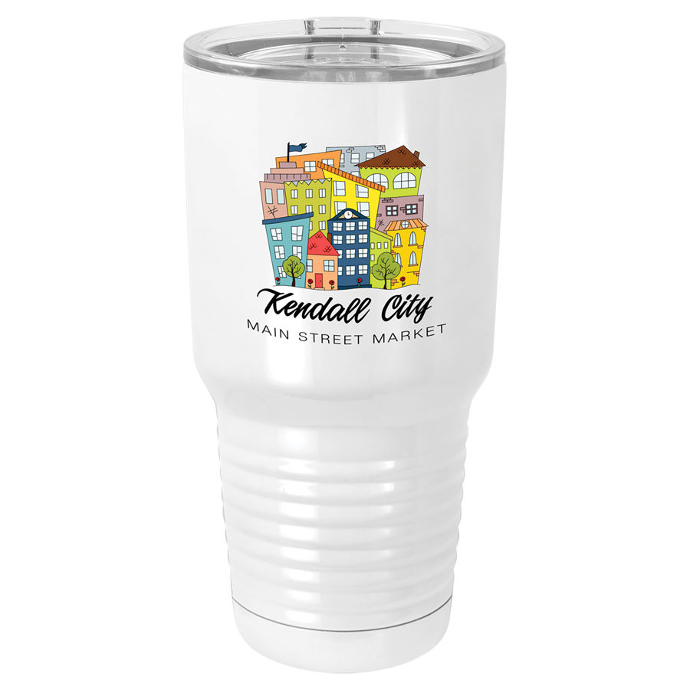 Sublimation
1 location is included free of charge. Unlimited colors. Hand-wash only. As always, no MOQ and delivers in 5-7 business days. Only available on products where "Sublimation" is listed as an available imprint method.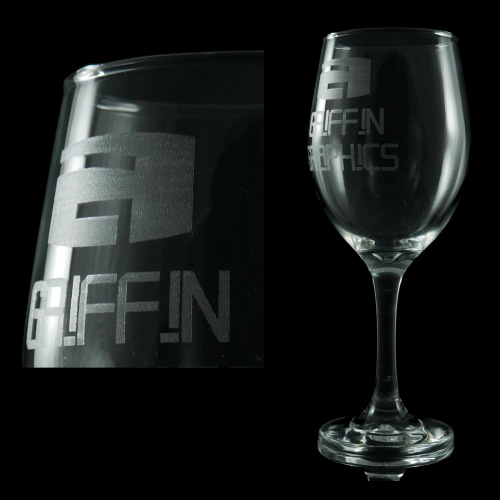 Laser Engraving
1 location up to 3" x 3" is included free of charge. Creates frosted appearance in glass. 100% dishwasher safe. Stands out in comparison to printed glass. Also available on powder coated products, leather/faux leather products, and plating for trophies, plaques, and more.

Samples
To examine the quality of our products, you are welcome to order a blank sample. Most blank samples are free, and will ship via your shipping account number. All pre-production and post-production samples are available at single item price EQP + setup charge (once we receive a purchase order for the full quantity, the setup charge is waived for the new PO). If samples are needed, please specify quantities and whether they are needed pre-production for approval or if they are needed post-production for records or both.

Shipping

Ship on your account or ours. We can ship via FedEx, UPS, or USPS. Ship blind or to multiple addresses*.
Rates are calculated by service level (Ground, 2-Day, Overnight, etc.), weight, and will be presented to you with your quote. There is currently no way to estimate shipping charges on our website. We ship all orders from California.
*$5.00 per additional address.
Packaging
Bulk packaging is included in the product price. Glassware is packaged in bulk with bubble wrap and dividers at no additional cost, resulting in a very low rate of breakage compared to other suppliers of glassware in the industry (usually under 1.5%). For glassware orders, we recommend allowing for a 2% over/under.
Gift box and individual packaging is available for most products. Please speak with a product specialist for more details.

0-2 DAYS
ordering processing
proofing
To avoid delays, please review our artwork guide and submit your PO & artwork in timely manner.
5-7 DAYS
production
packaging
Please note that production begins after we receive proof approval. Production times may change without notice based on current demand.

0-5 DAYS
pre-production sample (+5)
drop shipping (+2)
Sample production and drop shipping times may vary.

1-5 DAYS
standard shipping
FOB Rohnert Park, CA
Please refer to the FedEx ground shipping map below to estimate transit time. Contact us for shipping cost estimates.

All days above are standard business/working days, M-F, excluding days that our production location is closed for holiday or other purposes.
Standard Production Time
Most orders will ship in 5-7 business days after proof approval, provided the product ordered is in stock. Orders are not processed or shipped on Saturday or Sunday, except by prior arrangement. We cannot guarantee when an order will arrive. Consider any shipping or transit time offered to you by this site or other parties only as an estimate. We encourage you to order in a timely fashion to avoid delays caused by shipping or product availability. An order can take anywhere from 6 to 19 days total to be delivered to the customer after the purchase order has been submitted. If you have an in-hands date, please contact us to confirm that we can meet your expectations.

Rush Orders
We offer 24, 48, and 72 hour rush production & delivery options. Availability is subject to change and we will notify you during the quoting process if we are unable to offer rush services. There is a $25 minimum for rush order charges. Please contact us to confirm availability.

1 Business Day: 40% of subtotal
2 Business Days: 25% of subtotal
3 Business Days: 15% of subtotal
Transit Time
Artwork Submission

While we can work with whatever artwork you have (even if it's a GIF, photocopy, or a doodle you drew on the palm of your hand), we require your artwork to be submitted in an imprint ready format if you want to waive artwork charges and take advantage of our industry-leading turnaround times.
Proofs are typically completed within 24 hours or sooner if rush service has been arranged. Imprint ready artwork comes in EPS, CDR, AI, or PDF vector format. JPG and PNG files are considered imprint ready as long as the resolution is at least 300dpi at 100% size. For mono-color techniques like laser engraving, deep etching, etc., we require your artwork to be in black and white to be considered imprint ready. Grayscale does not substitute for black and white.
Engraved Artwork
All engraved and deep etched glassware orders include up to 3" x 3" imprint size at no charge. It is possible to exceed this imprint area (up to full wrap for select products), but you will incur additional charges. We will size your imprint according to what we believe will work best for the product since in many cases glassware cannot actually support a 3" x 3" imprint. This is especially true for smaller pieces or pieces with excessive curves.
Artwork Charges
Artwork is free of charge, but:
You may incur charges if you need us to revise your proof more than twice. We do not count any errors that are solely our responsibility towards your revision count.
Your artwork is not imprint-ready (see above "artwork submission" section) and it would take us a lot of time to make it imprint-ready.
You will incur artwork charges if our art department provides you with a mockup or proof and we do not receive a purchase order from you.
Returns & Refunds

We will gladly accept the return of products that are defective due to defects in manufacturing and/or workmanship. Fulfillment mistakes that may be made which result in the shipment of incorrect products to you will also be accepted for return.
While we strive to fulfill exact quantities - they are not guaranteed. Please allow for a 2% over/under on all orders. If an item is damaged in shipping, please send a photo of the item and its packaging within 7 days of delivery and we will issue a refund for the cost of the item.
Terms & Conditions
For more information, see our Terms & Conditions page.
Backorders
If you see a lower estimated inventory than the quantity you need to order, please get in touch with a product specialist who can help you find a similar product or create a backorder for you. Backorders add anywhere from one day to four weeks of procurement time. We restock regularly, so if something is not in stock today it might be tomorrow, and we can let you know exactly when.
Orders with deadlines
When preparing an order with a deadline within two weeks, we strongly recommend that you contact us to confirm inventory information.

Estimated Inventory
If you see the message "Please contact us for availability information.", please note that the item may not be out of stock. We restock inventory on a regular basis and might still be able to meet your deadlines, simply send us a message to confirm. Additionally, some of our product categories do not receive regular inventory updates.
Restock Orders
If the estimated inventory is lower than your desired quantity, we can help you find a similar product that is in stock, or you can place a restock order. Restock orders add 3-4 weeks of restocking time to the production time estimate, and availability varies.

Placing an order with a deadline
If you have an in-hands date within two weeks, we heavily recommend that you contact us as soon as possible to confirm inventory regardless of what number we currently have listed as our estimated inventory for the item.